Are you ready to alleviate your digestive problems and soothe your tummy with the low-FODMAP diet?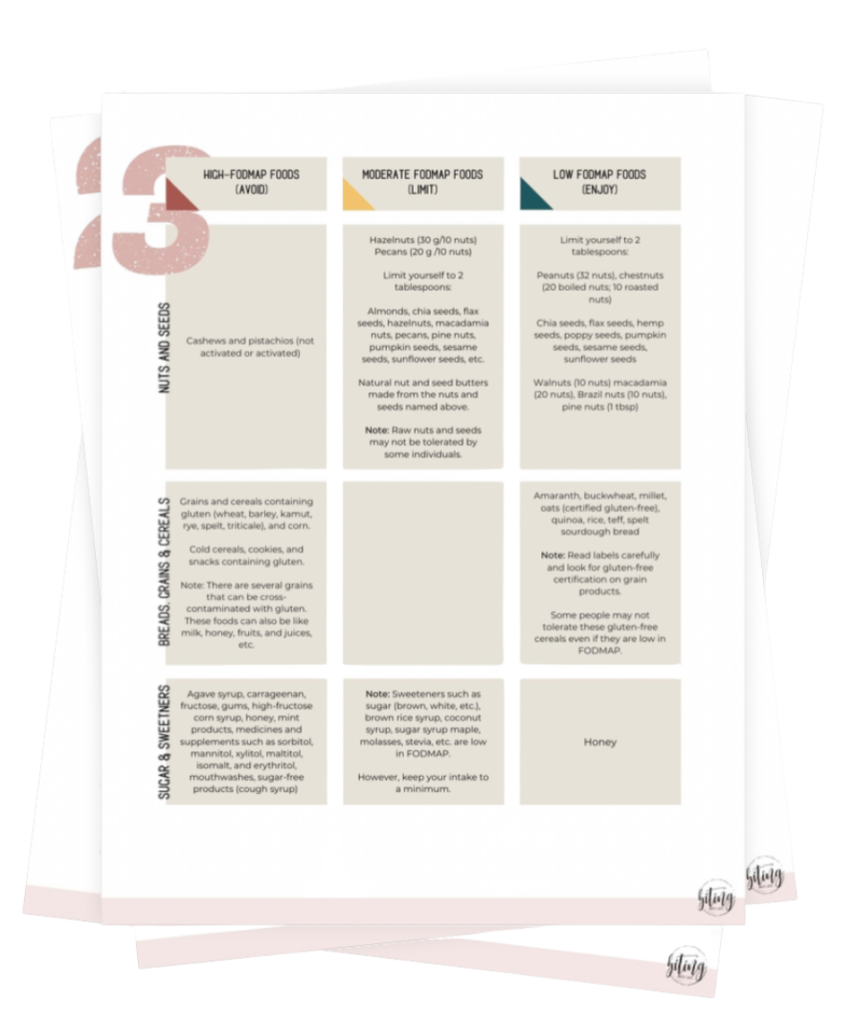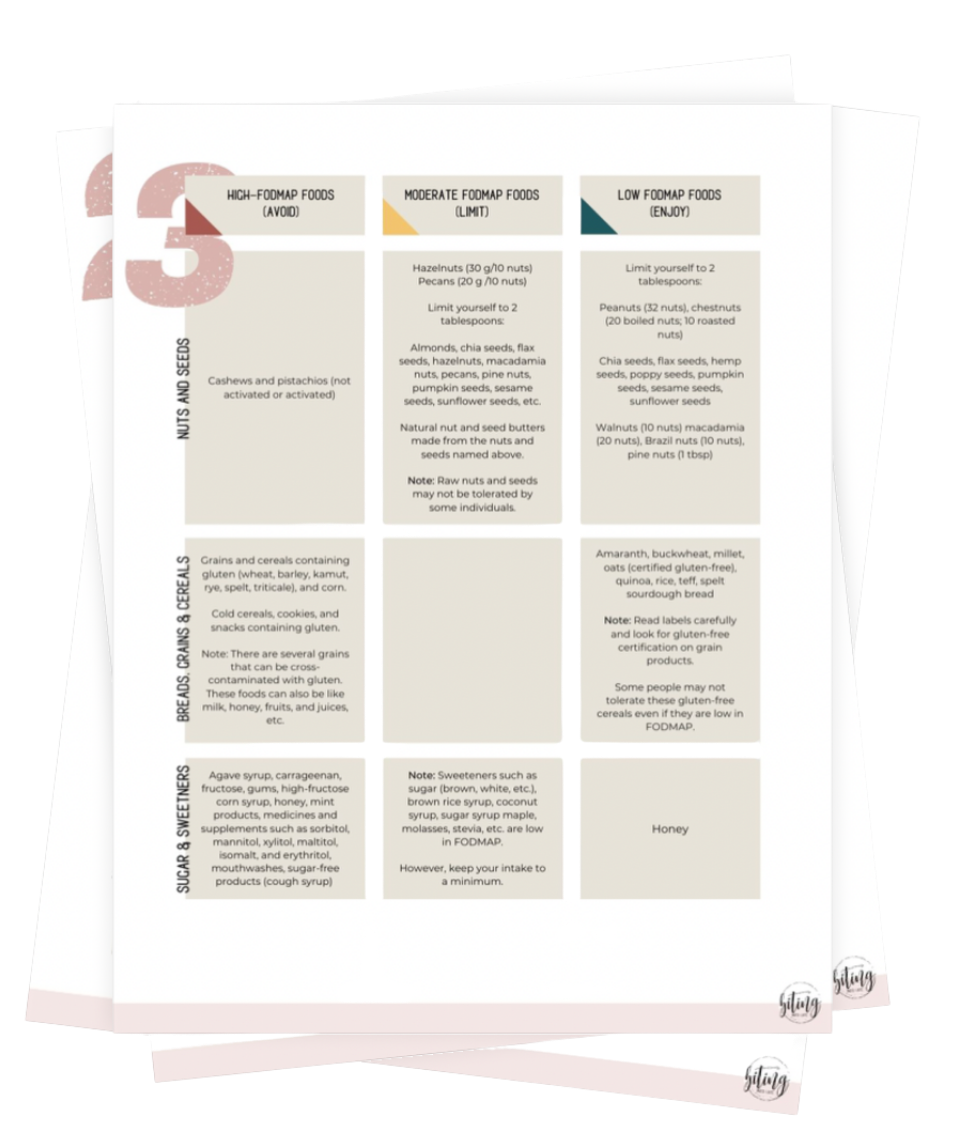 Get my free FODMAP Food List
My comprehensive list helps you know easily what FODMAP foods...
To avoid
To limit
To enjoy
A FODMAP Food List for People with a Sensitive Gut
If you suffer from irritable bowel syndrome (IBS), Crohn's disease, or small intestinal bacterial overgrowth (SIBO), you may have been recommended to follow the low-FODMAP diet. Today, this diet is considered the most effective dietary approach to treating these digestive disorders.
The smart thing to do would be to equip yourself with good dietary information and rely on the many FODMAP food lists available on the Internet, right?
WRONG: they often turn out to be inaccurate.
In fact, the best thing to do would be to consult Monash University's FODMAP Diet mobile app.
Their app is the most up-to-date and uses a simple traffic light system to rate foods that are low, moderate, or high in FODMAPs.
Only, sometimes you just want to check out a printable version, right at your fingertips.
That's why I've put together this list of FODMAP foods so you can take it anywhere or put it on your fridge door.
Download my printable list of FODMAP foods now to start learning about poorly and well-absorbed foods, plan your meals hassle-free and finally feel intestinal soothing.
*Please seek professional help if you wish to follow this diet.