How nice it is to stay in a rustic chalet for a few days. I'm surrounded by tall conifers. My book Babette's Feast and I are sitting comfortably on the sofa. And my sourdough starter is resting peacefully somewhere on my counter.
Yesterday, the boys and I went sniffing the spring air after a morning's work at home. We're not sitting idle here. Nope. Mr. Pleasant is teleworking, Lil' Monster is being homeschooled, and I'm taking the opportunity to organize my life as a part-time food blogger.
Let me remind you: the government has asked the population to remain confined indoors. This is to protect each other against the coronavirus infection. But also, to flatten the curve. I guess you must be in the same situation, too. Unless you fear nothing. That's what a bold nonagenarian said in the news last night, as she was going to the pharmacy.
Perhaps, even, you're taking advantage of the situation. Perhaps, you're acting as if you're on vacation. Floridians in the US could speak volumes. They're going happily to the beach as if nothing is happening.
Anyway, we had a pleasant stroll under gray skies. Then, we made a brief stop to watch the ducks wading in the river from a small bridge.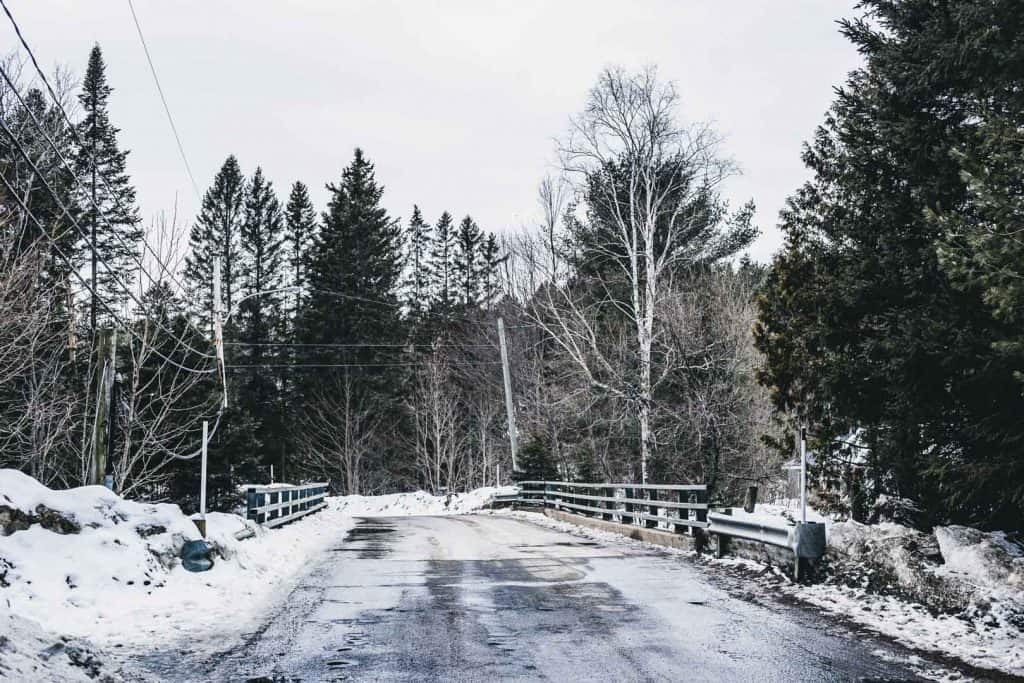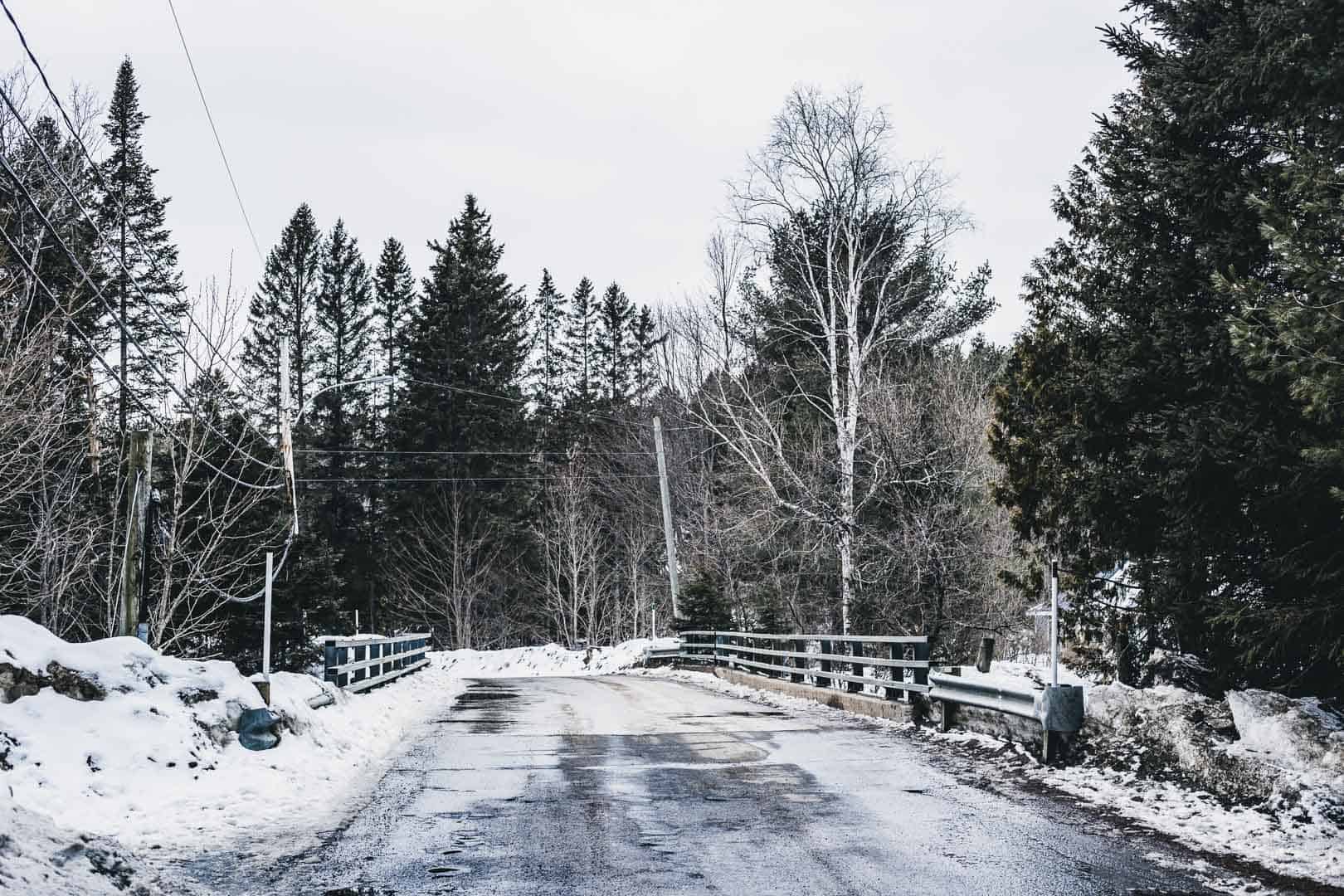 Then we walked to the center of Val-David.
Admittedly, the boys' motivation was justified by getting this one pastry.
Have you ever heard of cronuts? Val-David offers this rare treat. Cronut is a portmanteau word composed of "donut" and "croissant". So that's a cross between a donut and a croissant. It's a flaky donut. With a layer of chocolate on top.
The village of Val-David was completely deserted. Not a soul was on the horizon. All shops, restaurants and bistros, and coffee were closed. Except for La Boulangerie et Pâtisserie La Mie Richard.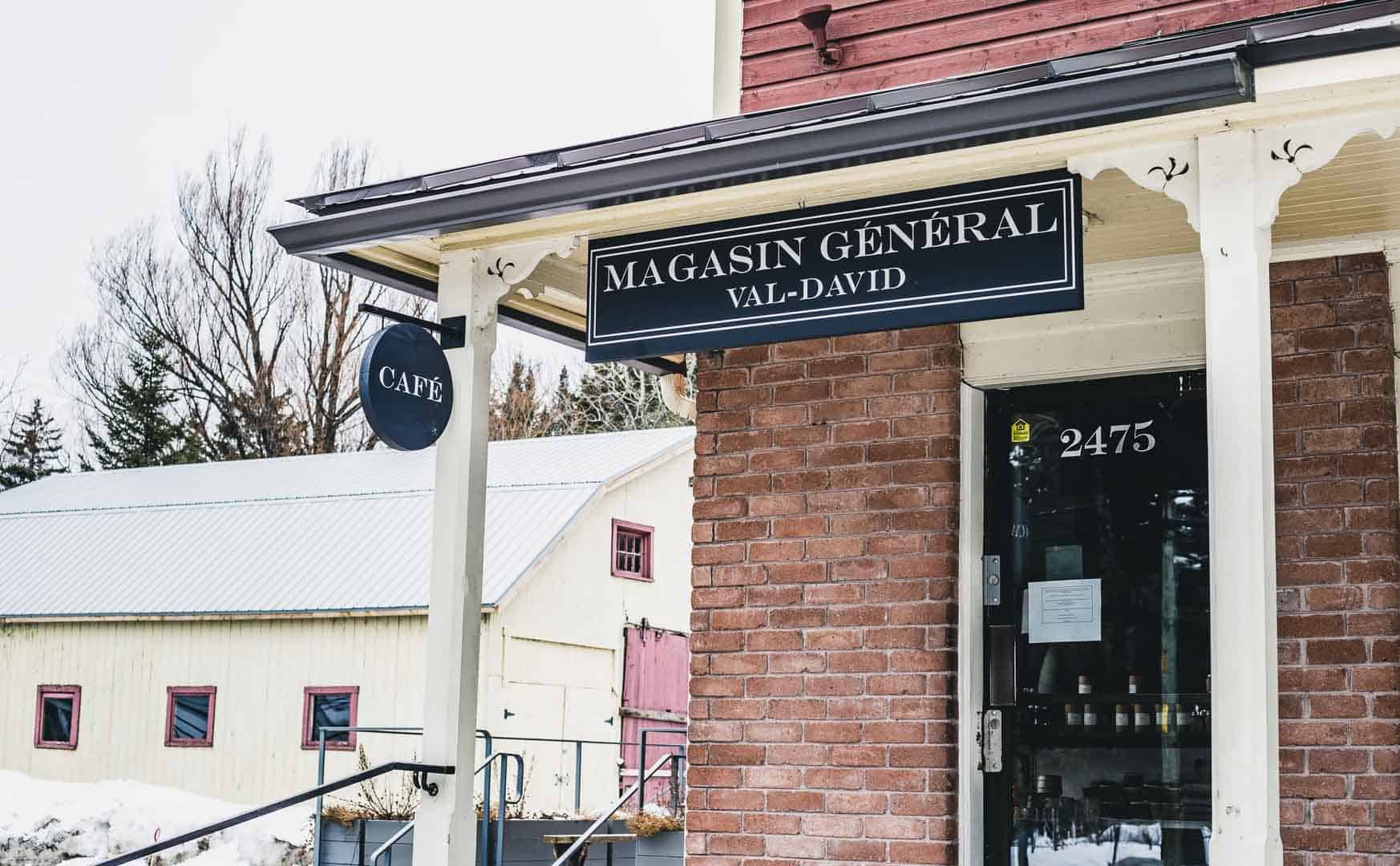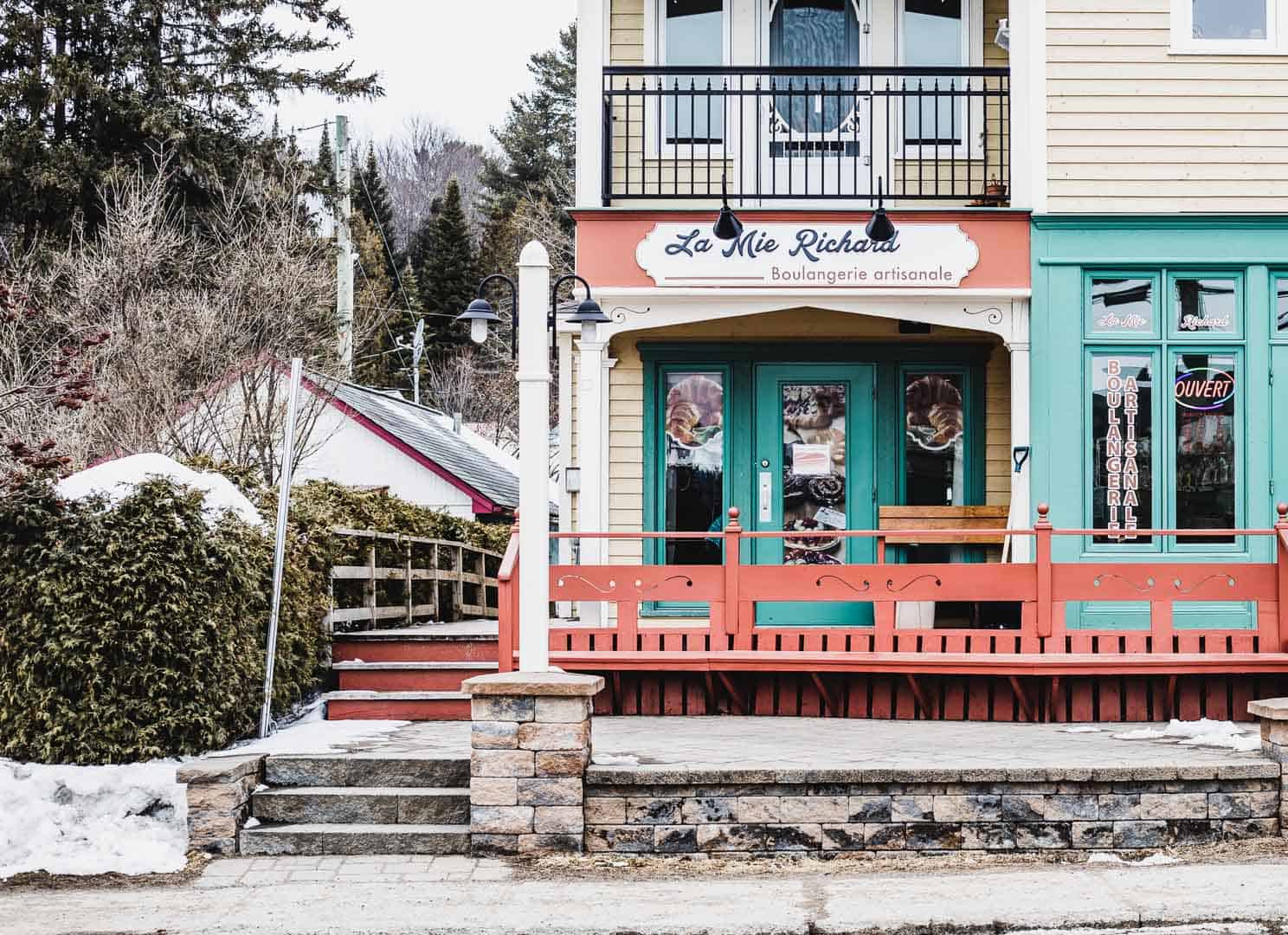 Mr. Pleasant entered the cramped space and I followed suit. I had scarcely put the tip of my toe in the entrance when I received a stern warning to stay away.
Even if you're accompanying someone, you have to enter one person at a time! the lady protested at the cash. She was a sexagenarian with short, white hair. Her tone was almost similar to the Soup Nazi in the Seinfeld show.
Other customers might not guess if Mr. Pleasant and I were sharing our intimate bacteria. It was necessary to respect the social distancing instructions. And that was that! (See! That's why you need to make your own sourdough starter.)
My desire to take photos of the attractive pastries display quickly deflated. So, like a visitor in a museum or a zoo, I observed the specimens at two meters away. I stared at the Paris Brest, the moka chocolats, the jardinières de fraises, the tartelettes aux fruits (fruit tartlets), the tartelettes à la pâte sablée (shortcrust tarts), the tartlets this, the tartlets that...
Meh, anyway, I'm so over these treats. O-verrr. I haven't swallowed these things crammed with rich, opulent, artery-blocking butter and eggs in such a long time. (Oh! Was that drool on the corner of my mouth?)
Mr. Pleasant came out with a cream puff, a chocolate eclair, two squares of raspberry dessert, and a brownie. I took a few 80% dark chocolate mendiants. It's a French confectionery assorted with walnuts, hazelnuts, and pecans.
Back at home, we gobbled our leftovers:
Crispy baked yellow-fleshed potatoes, cut into wedges, breaded in corn starch, onion powder, salt, and pepper and moistened with a thin layer of olive oil
Grilled tomatoes, garnished with slices of garlic and sprinkled with Himalayan salt and ground black pepper
Roasted red pepper, coated with a little olive oil
Refreshing and crisp romaine salad with dill and Meyer lemon vinaigrette
Sometime later, I went to take a look at my "creature". You know, my wild yeast. The project I started three days ago. I confess that, at this moment, I feel a bit like Dr. Victor Frankenstein, shouting loudly: It's alive! It's alive!
Yes, my creature is indeed alive.
It rose and is riddled with bubbles, as expected.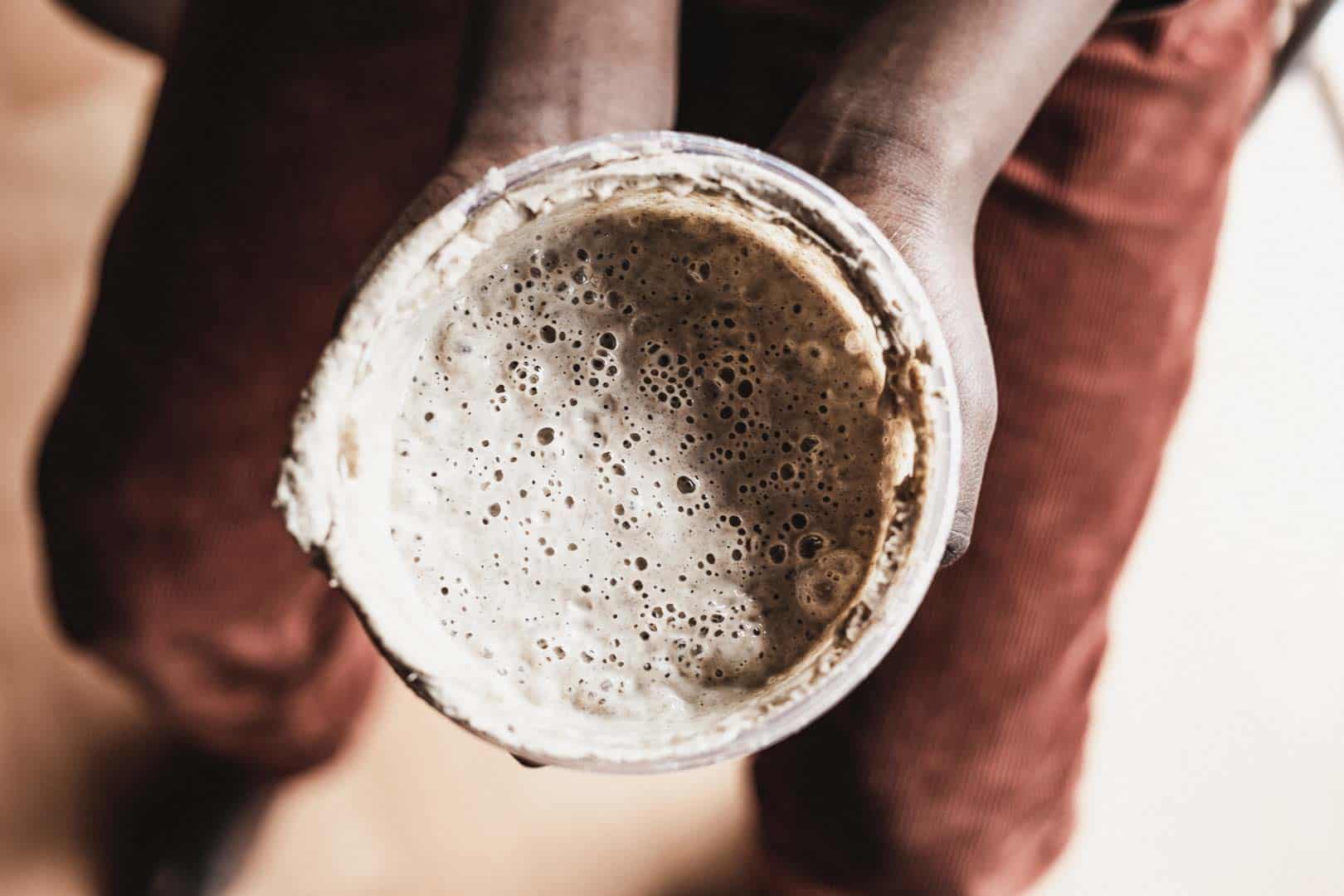 And I called it Nana David. I was inspired by the first syllable of my name. It's also the same one as the last syllable of Lil' Monster's name. And it's even the same one as the middle syllable of the name of the bacteria that's making headlines at the moment (co-ro-NA-vi-rus). The David family name comes from the area where I've been staying for the last five days, Val-David.
There are synchronicities here on earth.
I took the first steps mentioned in my previous post. It was a breeze.
My original plan was to let the ferments activate for two days. But I don't have the required equipment. I don't have my kitchen scale and my other kitchen gizmos. So I decided to push this process up to three days.
Anyway, in a few hours, I'll leave this lovely region on this rainy day and violently windy, I'd like to mention, early this afternoon. (Weird! I'm seeing my kid running of joy in the pouring rain without his winter coat. He has his round sled over his head.)
Once home, I'll take care of feeding Nana abundantly during the next 14 days.
Meanwhile, while wild animals enjoy their freedom, while the streets are becoming empty of all signs of life, I'll use this time to cook other necessities of life.
I'll do so while I wait for my sourdough bread to magically appear before me.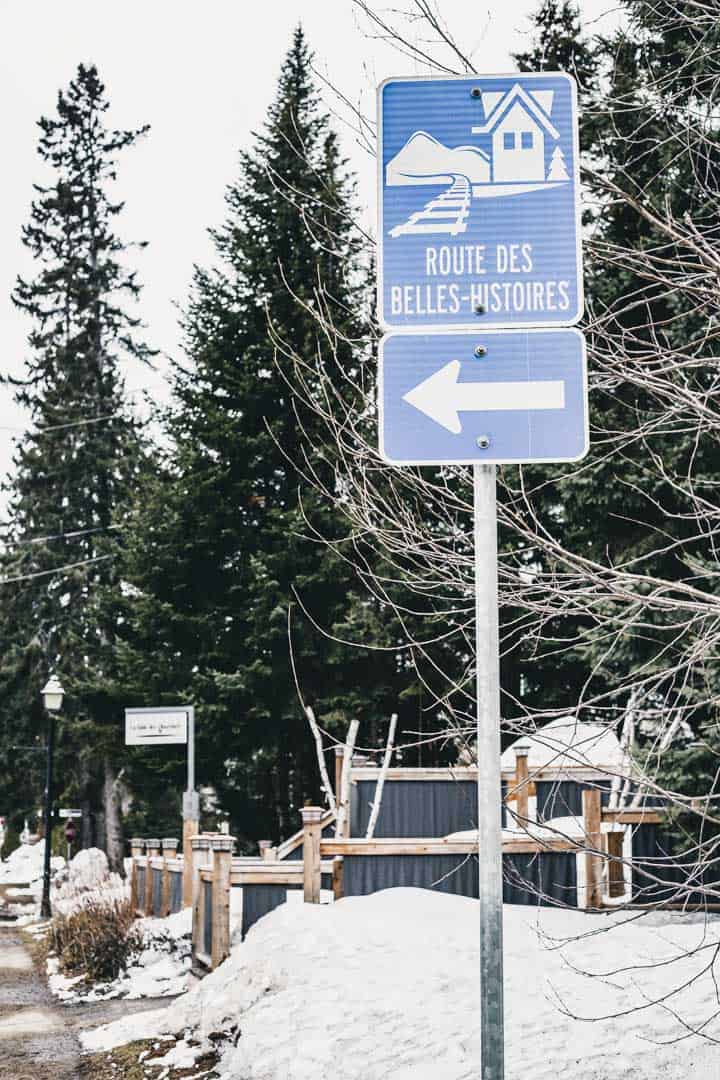 Make Your Sourdough Starter Now!
This is the time to return to ancestral know-how. You may be confined at home, but this is an opportunity to prepare subsistence.
Prepare your sourdough starter may seem daunting. But it's not at all. It only takes two or three major ingredients, a little sustained attention, and love. That's it.
Follow the steps above and you'll be off to prepare your own sourdough bread and other gourmet pastries.
If you try this recipe, I want to know about it! I always appreciate your feedback. Leave a star rating in the recipe card right below and/or a review in the comment section further down the page. You can also follow me on Pinterest, Facebook, or Instagram. Sign up for my email list, too!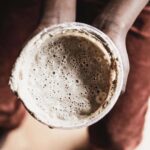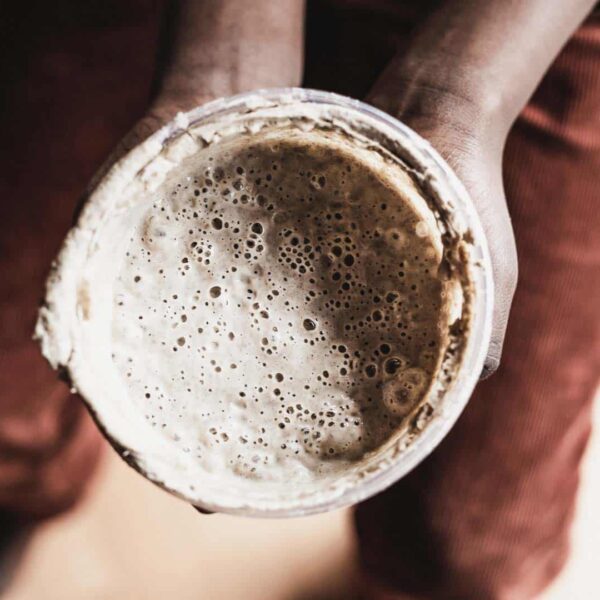 Sourdough Starter
I'm at my debut in the preparation of a wild sourdough starter. But among the recipes I've looked at, this one looks very simple. This step will allow you to make several types of bakeries or delicious pastries, including your sourdough bread. You could prepare it immediately. But you should engage in a process of giving abundant food – feeding your sourdough – during the next 14 days.
The watchwords here (or good advice) are: weigh your ingredients so that the results are always constant.
Save Recipe
Saved!
Print Recipe
Pin Recipe
Ingredients
75

g

rye flour

organic (½ cup)

75

g

white all-purpose flour

organic, unbleached (½ cup)

160

g

water

spring, filtered or tap water that has rested for a few hours (⅔ cup)
Instructions
In a 2 quart container (1 L), mix all ingredients. Cover with a clean cloth or loose cover (let some air pass, that's the purpose of fermentation!).

Let stand for two to three days at room temperature. The mixture will rise the second day, do lots of bubbles, then deflate (or a more pleasant smell of fermentation will emerge.) At this point, the sourdough starter is born.

Take ¼ cup (60 mL) of the dough and place it in a clean container. Discard the rest. Add 35 g (¼ cup) of all-purpose flour, 35 g (¼ cup) of rye flour, and ¼ cup (60 g) of warm water. Stir vigorously and cover the container the previous way. Let stand at room temperature for 24 h.

Repeat this operation every 24 hours at room temperature for 14 days or until the mixture changes odor and gives off a sweet and pleasant fragrance. After 14 days the preparation should triple in size in a window 8 to 12 hours of feedings.

Your starter is ready for future use.
Notes
Before making bread, feed the starter and wait until it triples in volume. Use some of the yeast to make bread and continue to feed the rest at room temperature to keep it alive. It must stay like that to keep it active.
However, if you don't plan to make bread in the coming days, feed the yeast, let rise at room temperature for 5 to 8 hours, then refrigerate up to two weeks. This is called putting the yeast to sleep.
If you want to use the rest of the yeast, you can use it in many ways. Check out this website to inspire you (not vegan recipes).
Nutrition
Calories:
535
kcal
|
Carbohydrates:
114
g
|
Protein:
16
g
|
Fat:
2
g
|
Saturated Fat:
1
g
|
Polyunsaturated Fat:
1
g
|
Monounsaturated Fat:
1
g
|
Sodium:
11
mg
|
Potassium:
361
mg
|
Fiber:
11
g
|
Sugar:
1
g
|
Calcium:
34
mg
|
Iron:
5
mg
Get Your Free Plant-Based Eating Toolkit and More
Subscribe to my newsletter and unlock my plant-based course, nutrition charts, recipe secrets, and exclusive updates to prepare wholesome, varied & balanced meals effortlessly. All you need is a good appetite. Subscribe!