I've come a long way.
Today, I only have diffuse images in my memory of my first attempts at making almond milk. One thing was certain: I had no idea how to do it.
My clearest memories go back a year before I really became interested in raw food while I was carrying my child.
The leader in me was at its early stage.
I remember that at the time, I'd peel the soaked almonds one by one before putting them in the blender. I sat quietly in front of the TV and I devoted myself to this long and heavy task. I took these tips on a website. Bad tips.
Later, I followed the guidelines of my first book RAW Food: A Complete Guide for Every Meal of the Day by Erica and Irmela Lilja Palmcrantz. I learned that I did not have to peel the almonds. Awesome!
But I thought the taste was a little bland.
Then I bought Rawlicious from Peter and Beryn Daniel and at my first sip, I was thrilled! I had never tasted something so delicious.
Even after taking my higher education course in Living Food at the Living Light Culinary Arts Institute, in California, this recipe still remains my favorite.
Almond Milk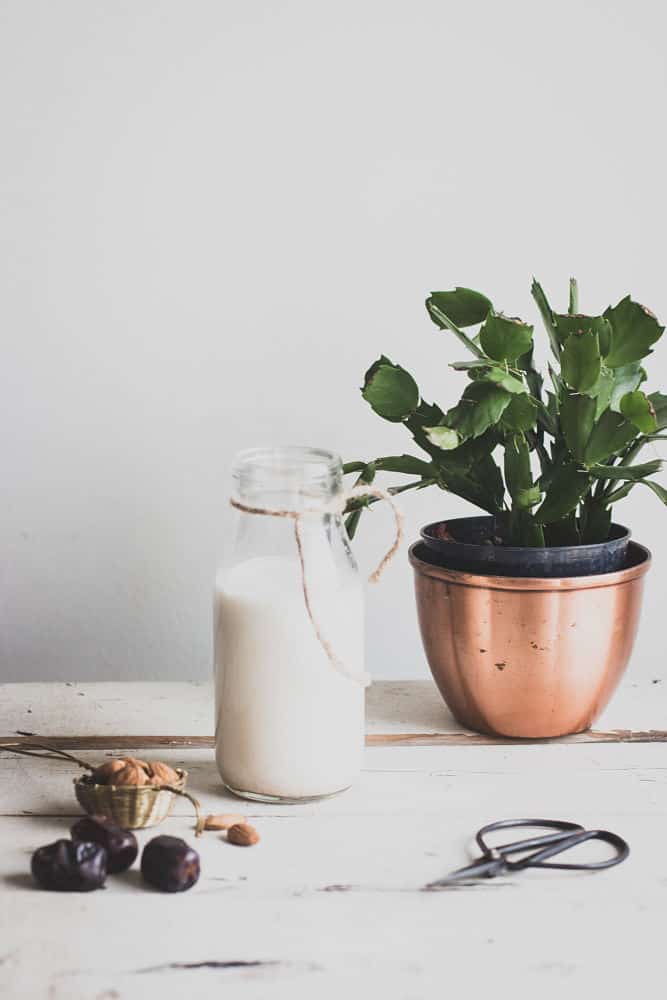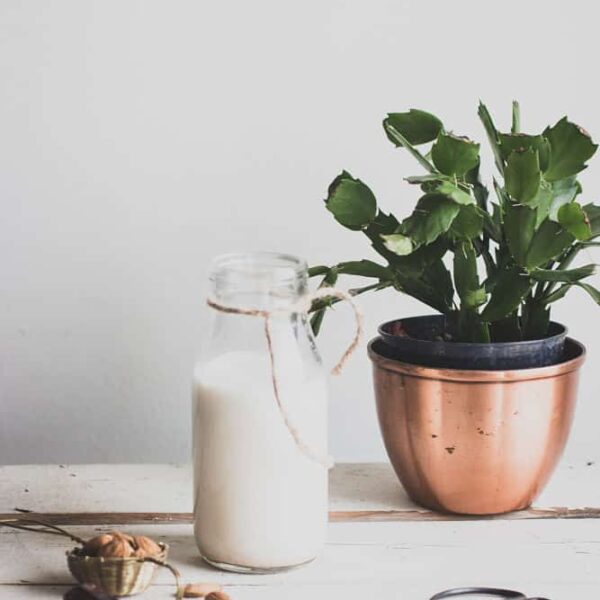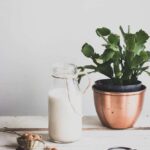 Print Recipe
Satisfying Almond Milk
Ingredients
4

cups

water

1

cup

almonds, previously soaked the day before, drained and rinsed

5

pitted dates

1

tablespoon

honey or another vegan sweetener

1

vanilla pod or 1 teaspoon of vanilla essence
Instructions
Mix all ingredients in a blender (mixer) and filter into a milk bag or gauze or pass through a fine sieve. Placed in the refrigerator, the almond milk will keep for 4 to 5 days.
Notes
It may not be filtered for recipes that require a smoother texture.
Get Your Free Plant-Based Eating Toolkit and More
Subscribe to my newsletter and unlock my plant-based course, nutrition charts, recipe secrets, and exclusive updates to prepare wholesome, varied & balanced meals effortlessly. All you need is a good appetite. Subscribe!