A few nights ago, I woke up with a jolt in the middle of the night. A horrible thought shook me. I won't be able to make my sourdough bread!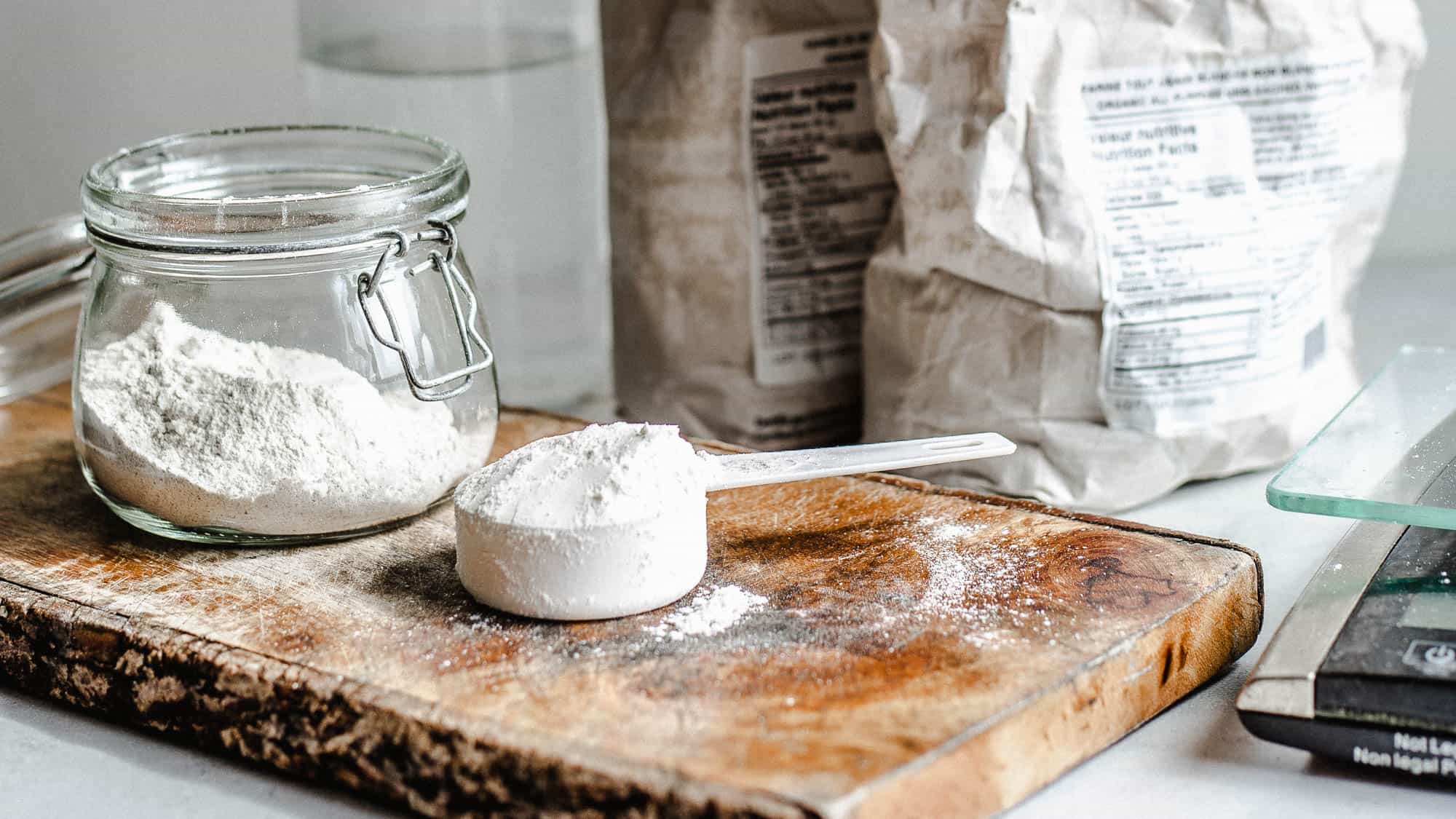 Okay, I know I'm obsessed with it. This is my third post on the subject. And it may not be the last. *Singing voice*
Just recently, our government announced for ALL stores to close on Tuesday, March 24th. When I found out, I only had 24 hours left to go shopping. My Banneton (pronounced in French) basket!
The day before yesterday, I spoke to a friend who told me how carefree she was regarding this pandemic. At first, she invited people to visit her. She invited children to play with her kids too. Totally nonchalant. No one is calling her now.
The air has thickened. We're breathing mistrust. Fear.
Oh! Montreal! You who were such a welcoming city. Now you've become austere, gray. I was so happy in the woods. The cottony snow that fell a few days ago is melting in the city. And there's no one to walk in the slush.
To go back to being carefree, I don't exclude myself either. But since that famous night, I only think of bacteria.
My leaven worries me.
The preparation of the leaven worries me.
The explanation I gave you about the preparation of the leaven worries me.
And then, this other thought haunts me: No way! Did I tell you to mix the dough with your finger?! That was before the damn virus arrived. We want our bacteria, but not that thing in the bread! Yeah, I can see myself giving sourdough and COVID-19 bread. This is carelessness.
Shortly after, the panic subsided. This ugly virus – because it's really ugly; Have you seen its face? – will be scorched during the cooking process. Yes, burn baby, burn.
During the day, I went on a frantic quest.
I called two kitchen supply stores near me to find my coveted banneton. Hoping to run, to throw myself on the floor, and to slide under the door right before it closes downward. Like the heroes of action movies do.
So, the first interlocutor didn't know what it was. When I said it in English, "bread bowl" with my rudimentary description, he replied that he didn't have one. Modern city-dwellers no longer use this kind of thing. Oh, okay!
The second one also gave me a negative answer. He asked me what the advantage was, to which I replied I don't know. According to him, any salad bowl would do the trick. Okay, well, let's give up, then.
Do you know what it is by the way? In case you don't know, a Banneton basket is a wicker basket without handles that helps you raise round bread. I saw this stuff for the first time in the video demo to explain how to make sourdough bread.
Last night I had a strange dream.
I dreamed that I was making super creamy tomato soup in a cream-colored casserole dish. After, I poured it into a bowl. Everything seemed to flow wonderfully well without splashing when suddenly, I discovered solid bodies in the bottom.
There were whole ingredients left: round red tomatoes and something else that I can't remember now. But I think it was beige. Round too. Did that mean that...?
As soon as I woke up, I grabbed my cell phone. Look here, dear friend, this is not one of my usual ritual morning practices. Not first thing in the morning with my half-opened and crusty eyes.
The other day, this is what happened to me and the poor guy had to get lumbered with 1 hour 30 min of public transport in the cold Montreal winter to get to work at 8 am. I saw him sitting at his desk, telling me he was worried about me. It was only then that I noticed my blunder. Sorry, Olivier. Fortunately, he forgave me.
So yes, I hurriedly grabbed my cell phone.
And I can't remember why, but I thought of a unique place.
It was a little hardware store specializing in kitchen supplies in Little Italy close to my home – La Quincaillerie Dante.
The explanation of my gesture is coming back to me now. I was thinking of the photos I wanted to take during the day. After this, I wondered if this hardware store didn't have some pretty accessories that I could have delivered.
In these times of confinement, it's better to take the opportunity to pimp your kitchen. And by extension, transform your home into a pleasant space, right?
Their website seemed well designed. In the product field, I entered the word "banneton". By chance. And boom. I couldn't believe my eyes. There it was smiling at me through the small screen.
So, was that the meaning of my dream? To get a Banneton basket at any cost to successfully make my sourdough bread? I will do it for sure.
I miss Little Italy too. Oh! Sweet Dante street. So many pearls to discover:
Anatol spices for its wide variety of spices (over 600 spices), nuts, grains, loose teas;
Pizzaria Napoletana, established for 70 years, for its range of thin-crust pizzas, its sober decor and its nice terrace (inside, it's like being in a huge family dining room);
across the street, its sister, Miss Napoletana for her products imported from Italy and her "carreto" (ice cream and sorbet cart) of gelato in summer;
Pasticceria Alati-Caserta for its delightful Italian desserts (approved by P'tit Montre) in a retro setting.
Little Italy, I will wander your streets more often. In the meantime, the ride will be virtual so that my sourdough and I can rest in peace.
[P.-S. While we're on the subject of online shopping, I should also get a casserole dish, by the way. I don't have one.
P.-P.-S. I want to send all my prayers to the Italians right now who are losing a lot of their loved ones.]