Sometimes returning to simplicity is the most beautiful thing.
Everything is easy, effortless, stress-free. Saving money is one of the many benefits of simplicity. And God knows I love to save stuff. I strive to avoid waste at all costs. And I harass my spouse to do the same.
For example, I knock over bottles of ketchup or dishwashing liquid to avoid losing a single drop. I squeeze the toothpaste tubes up as much as possible with the back of my toothbrush until their bosoms swell. Before, I used to keep lemon peels as a disinfectant.
That's how it is. I grew up in an environment where scarcity was present.
Last week, if you followed the news or read my latest newsletter, icing rain frosted all of Montreal, causing a power outage for much of the city. For me, it lasted 72 hours. You can well imagine what happened. My anti-waste prevention system (AWPS) triggered a high state of alert. I will not lose any food! I convinced myself. Especially given the high inflation that is plaguing us right now!
According to the information I received (use a translation tool), after 6 hours without electricity, we have to seriously think about throwing some food from the fridge. News articles were primarily aimed at dairy and animal products. Conclusion: It didn't concern me. As for the freezer, the contents could stay there for up to 48 hours if it was full, full, full (which was the case for me).
So, I did what any girl would do: I put it all on my balcony, knowing that it was cool out. Listen, I'm not programmed for squandering. Despite that, some food had perished after three full days without electricity and one day of mild weather.
But wait! My cartons of non-dairy milk 😯 👏 and the three much-loved packets of vegan butter I had gotten after driving through town were spared. They are warriors like my Haitian ancestors. No natural disasters can bring them down.
In short, it allowed me to do a good cleaning of my fridge from top to bottom. So to celebrate life with simplicity and the resilience of non-dairy products, I gave myself a sweet reward: I prepared a jar of vegan condensed milk.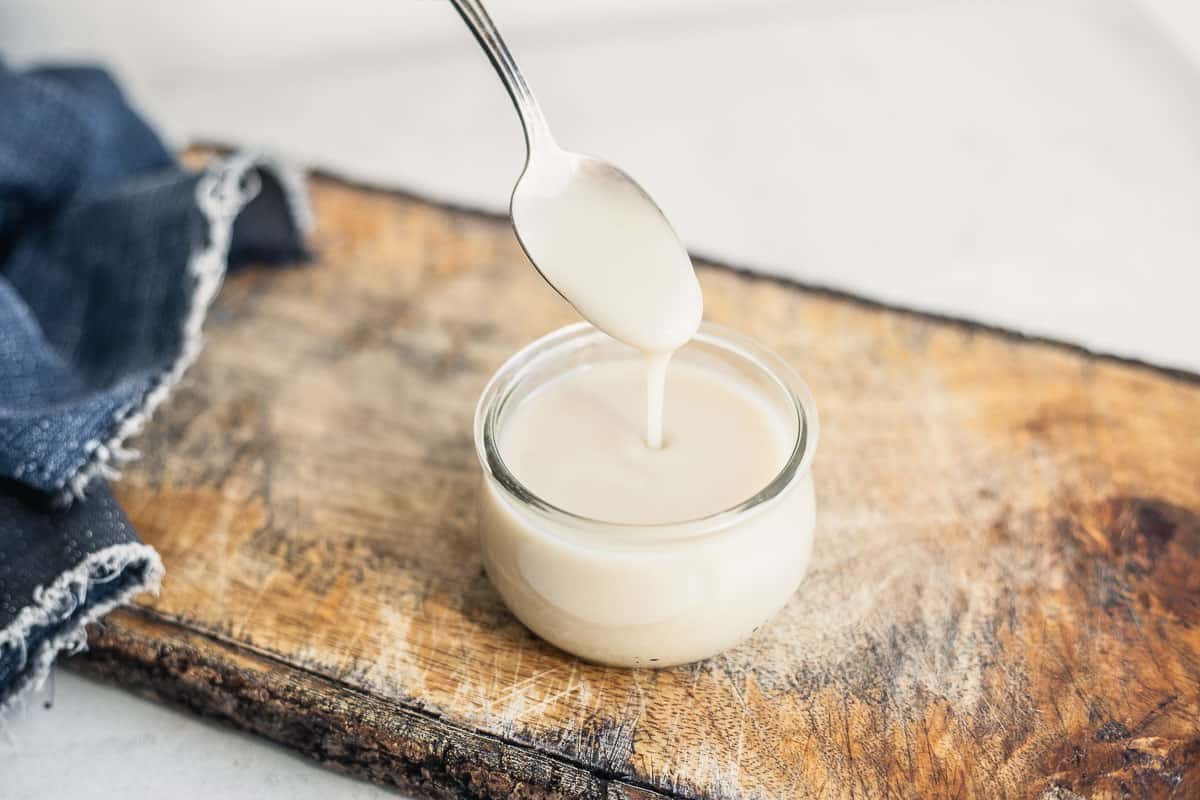 If you're tired of missing out on all the creamy goodness that includes condensed milk, I've found the dairy-free solution to your problems.
This magical elixir is made from coconut milk and sugar, creating a rich, velvety texture that is perfect for all your baking needs. Whether making fudgy brownies or delicious pies, vegan condensed milk has you covered.
But wait, that's not all! Not only is this dairy-free option deliciously creamy, but it also offers some serious health benefits. Coconut milk is known for its high levels of healthy fats, which can help boost brain function and improve heart health. And let's not forget the benefit of it being lactose and cholesterol free — your belly will thank you for it!
So treat yourself to all your favorite treats without guilt or digestive issues. With vegan condensed milk by your side, anything is possible (well, maybe not flying unicorns, but I'm working on it).
As for AWPS, it will always continue to constantly monitor potential threats. And if it brings me good rewards, then maybe it's not so bad after all.