Here I am a week after Labor Day weekend, the holiday that hit us stealthily. For me, that moment has turned into a sort of celebration that evokes mixed feelings. Usually, this long holiday is the time to get a break from work and celebrate our accomplishments.
It has recently become the moment when I commemorate my younger sister's death—the year 2020, being my first year.
My heart was sinking in the ocean's depths, while its surface was lulling my body. I was so comfortable in this unbearable lightness that I wanted this feeling to last forever. That said, besides the opportunity to celebrate our hard work, another undeniable truth emerges after the long weekend: the end of summer is approaching.
At the start of the summer, I knew for a fact that it would happen, but I refused to believe it that would scroll like a movie played at double speed.
However, I cannot deny that culinary achievements have emerged during these few days of sweet laziness.
Indeed, exquisite meals resulted.
I had good excuses for cooking. A few tantalizing New York Times newsletters found their way into my inbox to inspire me with meal ideas featuring seasonal ingredients.
I stayed home alone with my little one for one of the rare times, while Mr. Agréable had returned to his mother's side in Trois-Pistoles. In the end, his father's health was fleeting and seemed to be fading slowly.
But all is not doomed to gloom.
On Friday, I received a duo of 9-year-old diners excited to see the biggest draw for two weeks: two 6 week old gray and black tabby kittens born in the countryside. We had brought two of them home to choose one after a few weeks of observation.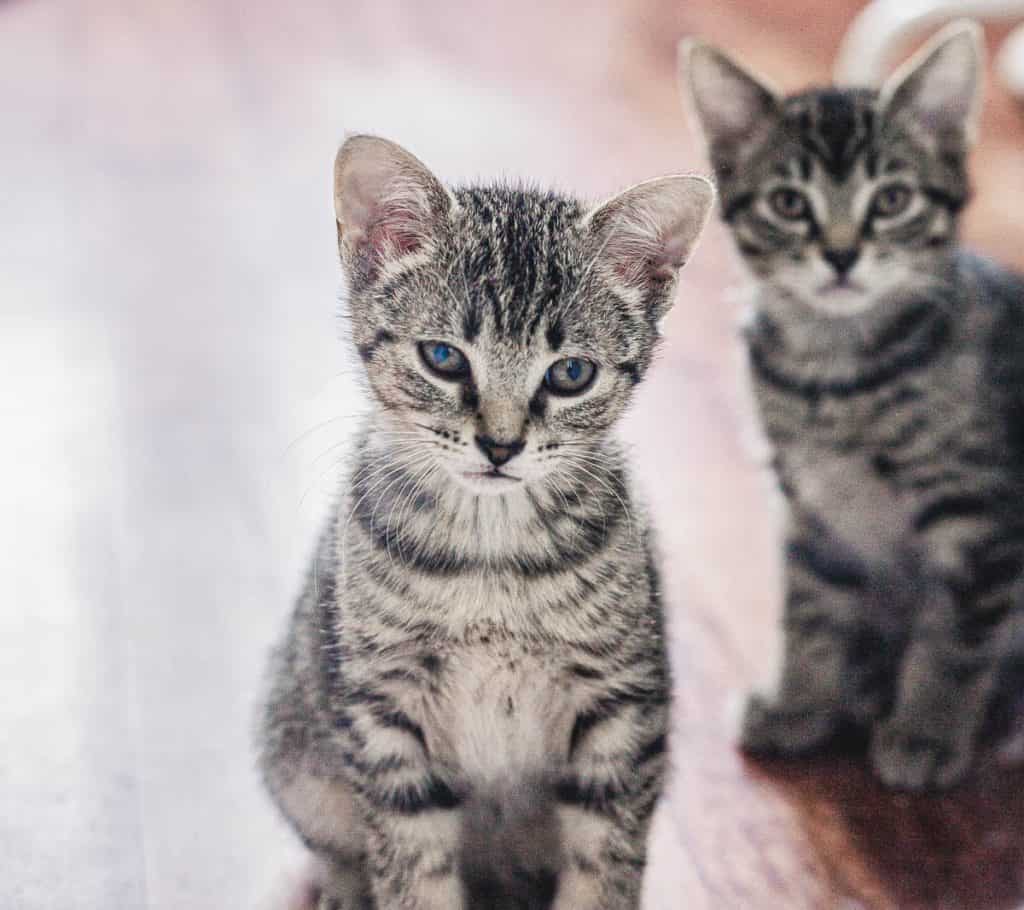 Knowing that I'm not as entertaining as those furry little balls—and neither as entertaining as Mr. Agréable, an unequaled tongue-in-cheek, by the way—I tried to delight them with my cooked dishes. A thorny task, my friend.
But I had concocted a wise plan. As a woman alone at home, before accepting to venture onto the slippery slope of receiving three over-active kids, they were subjected to my kitchen dictates. They would come to my house only if they ate all my food—all of it!—without exhaling complaints.
Nothing is more disappointing than seeing children push away their barely eaten plate because of an onion slice, a green speck, or an imperceptible pepper dot. In my hyposensitive adult eyes, anyway.
My winning tactic was to make pasta. But not just any pasta. Pasta with a little twist: mashed corn as a creamy white sauce. I give myself a mark of 14/20 for this exploit.
Three and a half of five people loved the dish: starting with me, my son, and one of his friends. The half person comes from the fact that his other friend loved my dish until chili flakes betrayed him and turned him off. He was unable to get up from the table before fulfilling his contract. Dictatorship is wonderful.
The other days turned out to be more graceful.
Saturday, I made my first Pappa al Pomodoro (bread and tomato soup) ùwith Roma tomatoes. I let myself be carried away by this dish whose tomatoes' elemental flavor, now sweet and now tangy, was on point. Bright and fragrant, they were enriched with good fruity olive oil and soft, puffy bread (homemade, too). Note: I think heirloom tomatoes would have been a hit.
On Sunday, my little monster and I left town early to breathe the fresh air an hour and a half north of Montreal, in Saint-Donat—a comfortable program on a beautiful sunny day.
I left with the idea of ​​making plum crumble, something that had been running through my head for a few days. Indeed, I had seen these pretty dusty purple jewels appear on the stalls. I had spotted another type of plum, Italian plums, but I had taken local plums instead. I still had the regret to have brushed against the other kind and to have abandoned them in their square wooden bed.
So that morning, before heading to the Laurentians, I stuffed the ingredients I needed in a bag, and I stopped at the neighborhood grocery store to pick up fifteen of those oblong Italian babies.
Eager to taste these unusual plums, my little monster swallowed one on the way while we were traveling the roads with mountainous and green horizons. I, too, was tempted to savor one.
But I tried to save the other fruits for the best part.
We arrived shortly before noon. My hosts, Yolaine and Peter, were quick to treat us to sugar-free cranberry veggie cookies. They then took us to a lake two steps away from their chalet to enjoy the first part of the day. Along the way, we lost Peter, who had met a neighbor and stopped to exercise his excellent chattering skills.
The children bathed in the lake a bit, while we sat on a bench watching them, inhaling the fresh air and letting our hair dance in the wind. The late afternoon involved a little walk in the woods where we philosophized on sensible but challenging to apply ideal parenting theories while my son was practicing his photographer skills.
As a parent, you would be acting as a guide, as a resource person to help your child, this new traveler lost in earthly space, unravel his emotions, and know himself well inside to develop his full potential. Deep understanding and adapting life lessons to the child's unique character traits would be the approach. But you should not forget your self-understanding and self-development—your daily challenges.
This little intellectual stroll was rewarded with olive focaccia, patiently waiting for us on the kitchen counter. But before we sat down to the table, I got busy to make my crumble, while Peter had gone to stock up on other food.
The plums' bellies were ripped open, pitted, cut in half, and placed in a baking dish; they were stirred with a little flour and spices and covered with a thin white coating of flour, mixed with brown sugar, non-dairy butter, and spices.
All that remained was to put everything in the oven except that…
Failing to have any aluminum foil, I covered my dish with stove rings, then slipped it into the oven until we finished our meal.
Once again, I was dealing with hard-to-please children. My hosts' children had withdrawn from the table because, they told me, the crumble was not their cup of tea.
But luckily, I raised a gourmet.
He was waiting for this moment and was very happy to stuff himself with dessert. After almost 45 min, the crumble's sweet scent perfumed the kitchen to such an extent that Peter's hunger worsened. It was high time we put it into our mouths. I opened the oven, and the plum jam was bubbling in their juice and bursting from the heat. They were ready to be attacked by our forks.
The topping was pale brown and pleasantly lumpy, crisp in some parts, chewy in others, soft where it meets the jammy fruit below. The plum filling was so solidly tart that it reminded me of the taste of lemon.
I think that's why my little monster served himself with two significant portions.
In fact, we all followed suit. During our tasting, Peter told me about an effective person's organizational skills, which made me feel out of place. I could only wipe away this grievous awareness or reminder by dipping my spoon into a third portion.
But all good things come to an end.
Darkness had arrived, and the time had come for us to hit the road again. I got into my car, sad to see another day of the long weekend disappear, and drove through the night to Montreal.
We arrived a little before midnight. After the obligatory nightly personal care, we threw ourselves into our beds, drunk with happiness and aware that we still had Monday left—that extra day to be happily unemployed and celebrate our achievements from the last three days all lightly.